Challenges and opportunities for high quality use of POC

Welcome to listen to Dr Mathias Karlsson's presentation on 21 April 2022 at Labquality Days – International Congress on Quality in Laboratory Medicine in Helsinki. Dr Karlsson will open the session by discussing Challenges and Opportunities in EQA of Point of Care.
Abstract
Healthcare is transforming towards a more consumer-focused perspective, where care is provided closer to the patient and outside of our hospitals. Primary healthcare is emphasized as the base needed to provide an integrated consumer-centered healthcare service in the desired way. In this transformation, point-of-care testing (POC) will have a crucial role in supporting the new ways of working. POC will be operated by an increased number of non-laboratory staff in new settings such as mobile teams and service points, and in collaboration with municipalities.
A broader use of POC equipment while maintaining, and even improving, the quality of healthcare is a potential challenge and calls for early involvement of laboratory medicine as well as appropriate EQA schemes.
During the winter 2022, Equalis was commissioned to describe how POC is implemented and operated in the Swedish healthcare regions today. In addition, the involvement of laboratory medicine in the ongoing transformation, and the challenges and opportunities for high quality use of POC in future healthcare were investigated. The outcome will be presented in this lecture. Furthermore, the importance of EQA in POC from a patient perspective will be discussed.
Author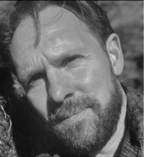 Mathias Karlsson
MD, PhD
CEO Equalis AB
Sweden
---
Welcome to Labquality Days!