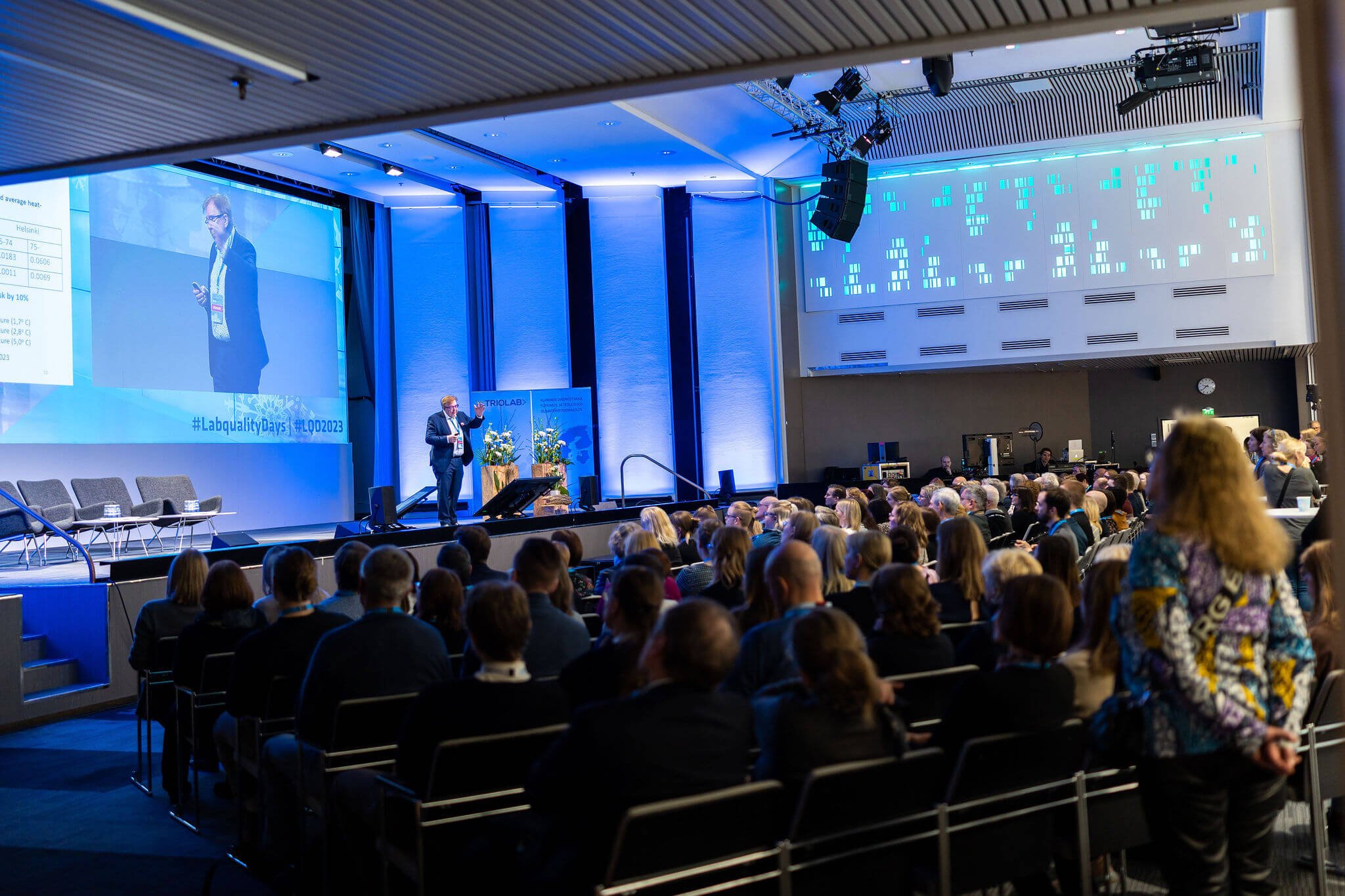 Included in the congress rates
A wide range of expert lectures
Exhibition for laboratory medicine and health technology companies
Congress app that allows you to build your own schedule, join competitions and vote for the best ePosters
Lecture recordings*, available for 3 months after the congress (1-day and 2-day recordings)
*lectures that won't be available as recordings will be marked in the programme
Lecture materials, lecture summaries and lecturer introductions
The possibility to network with professionals and companies in the laboratory medicine and health technology fields
Lunches, snacks and refreshments and dinner on Thursday evening
Congress rates
Early bird rate until 30 November 2023
One-day rate 480 € + VAT 24 %*
Two-day rate 520 € + VAT 24 %*
Normal rate from 1 December 2023 until 31 January 2024
One-day rate 580 € + VAT 24 %*
Two-day rate 620 € + VAT 24 %*
On-site rate 1 - 9 February 2024
One-day rate 640 € + VAT 24 %*
Two-day rate 680 € + VAT 24 %*
*If you participate with an ePoster, use the code LQDPOSTER in your billing information. The discount is -25% of the congress rate. You cannot combine different discounts. Only one discount code can be used.
The congress rate includes access to the scientific programme and exhibition at the congress venue, meals and refreshments at lunch and coffee breaks, a congress app, and a congress dinner on Thursday, 8 February 2024. The on-site fee also includes access to international lecture recordings after the event. Please note, that the one-day ticket includes access only to recordings of the corresponding day.
Group rate
Two-day rate for three people 1560€ + VAT 24 %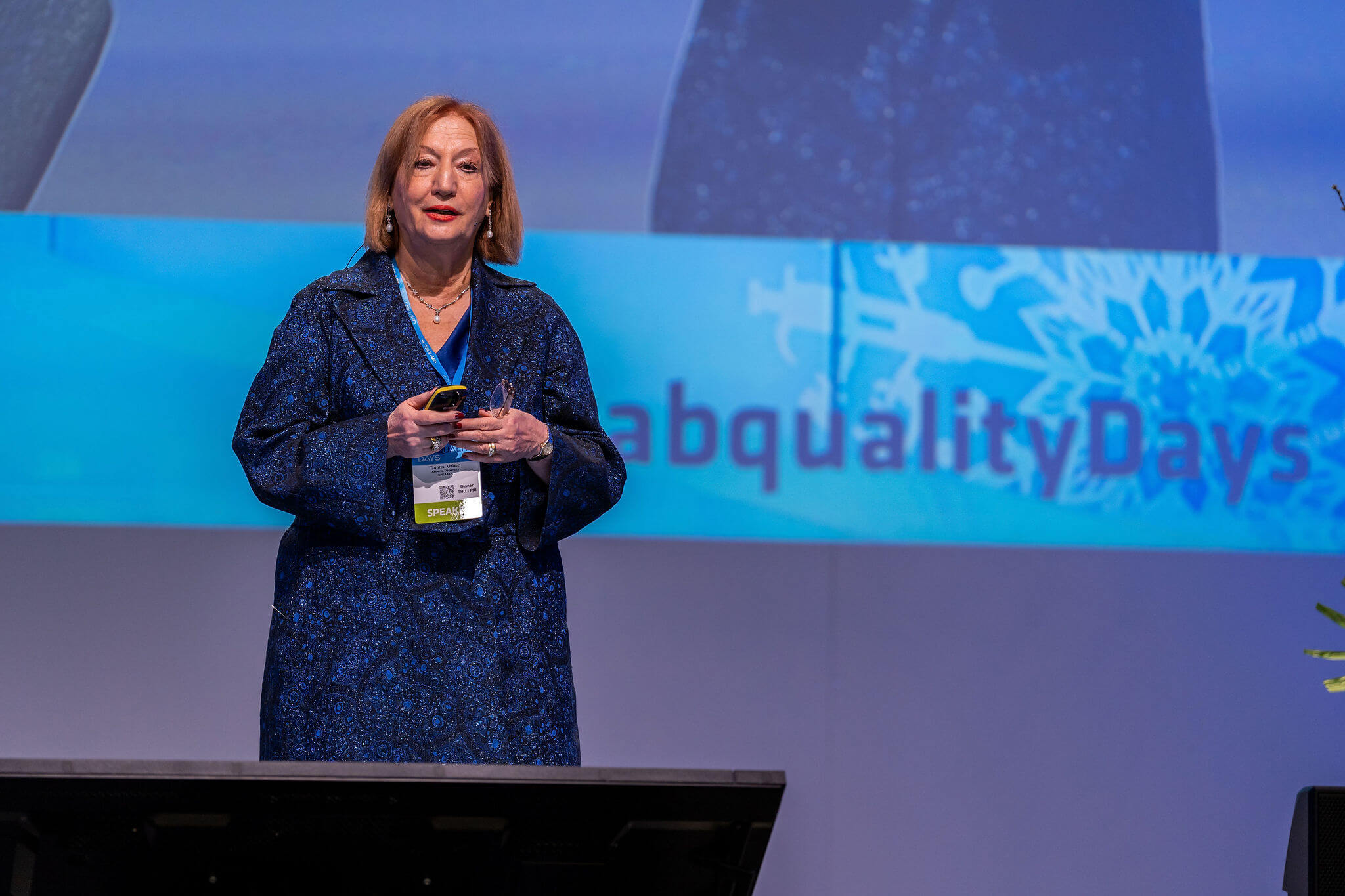 Registration FAQ
Here you will find answers to registration related questions. If you can't find the answer you are looking for, please contact our customer service at info@labquality.fi.
What's included in the congress rates?

Included in the congress rates

A wide range of expert lectures
Exhibition for laboratory medicine and health technology companies
Congress app that allows you to build your own schedule, join competitions and vote for the best ePosters
Lecture recordings*, available for 3 months after the congress (1-day and 2-day recordings)
*lectures that won't be available as recordings will be marked in the programme
Lecture materials, lecture summaries and lecturer introductions
The possibility to network with professionals and companies in the laboratory medicine and health technology fields
Lunches, snacks and refreshments and dinner on Thursday evening
Can I just visit the exhibition?

If you want to just visit the exhibition, please use the registration form. This will allow you to access the exhibition only. It is free to attend the exhibition.
Invoicing and cancellation policy

The participating organization can change the participant free of charge by notifying in writing to info@labquality.fi. If participation is cancelled no later than two weeks before (14 days) the event, we will charge €80 + VAT 24% as administrative expenses. If the participation is cancelled later than two weeks (14 days) before the congress, we charge the full participation fee.

The participation fee is invoiced approximately one week (7 days) after the event. You can pay the participation fee upon registration via Paytrail payment service (most common credit and debit cards, as well as banks' online payment). Participation is confirmed to the participant by email upon registration. Labquality reserves the right to cancel the event, change the venue or dates without notice in case of "force majeure" or a low number of registered participants.
Payment methods and service provider

Invoice: Fill in your billing information including your VAT number and Business ID. The participation fee will be invoiced before the event.

Paytrail:
Card: Visa, Mastercard
Mobile payment: MobilePay, Pivo, Siirto
Finnish banks

Payment Service Provider

Paytrail Plc acts as a collecting payment service provider and is an authorized Payment Institution. Paytrail Plc will be shown as the recipient on your bank or credit card statement. Paytrail Plc will forward the payment to the merchant. For reclamations, please contact the website the payment was made to.

Paytrail Plc

Innova 2

Lutakonaukio 7

40100 Jyväskylä

Business ID 2122839-7