Introducing the Labquality Days health technology session

Labquality Days is one of the largest scientific congresses in Scandinavia focusing on quality in laboratory medicine and health technology. The health technology session of the scientific programme is planned by experts in the field. Mika Siitonen, Labquality's Business Development Manager leads the planning as well as acts as the chair of the health tech sessions at the congress.
Alongside Siitonen, Labquality's other medical device and regulation experts have contributed to the scientific programme. The working group has also received outside support from Sitra's Tuula Tiihonen who is a pioneer in digital healthcare and has a great view of the field.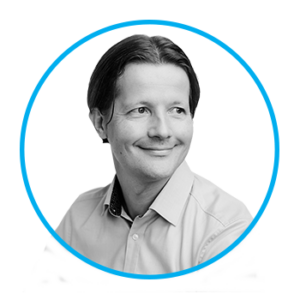 "We created this team with an idea of a wide array of expertise and visibility to the social and healthcare operators and to the field overall. We tried to look into the future with our crystal ball and selected topics of emerging trends, and also something that is very much acute currently, like IVDR technical documentations", Siitonen describes.
"Technology develops extremely fast, but on the other hand, many challenging issues lie below the level of technology, in the foundations of the regulatory structure or in the things we as humans consider important."
All the topics look at the life cycle of medical devices from different perspectives.
"Compliance is a big theme, as we are facing big changes with IVDR and MDR. For example, electronic instructions for use (eIFU) are commonly misunderstood and therefore wanted to highlight this area with one presentation."
The topic of the future of med tech looks at technology in the bigger picture. How is the data gathered and stored by healthcare organisations utilised on the public health level? And vice versa, how can public health level data be used to benefit an individual patient? How has self- and point-of-care testing impacted the industry and what other trends are identified? The Future of med tech session also covers cybersecurity as it has become rapidly ultra-important for every economical operator in the med tech field.
The last theme in the scientific programme is sustainability.
"We have a very interesting panel discussion on the topic of sustainability in which experts from different health tech companies will talk about how sustainability requirements affect their choices, activities and development depending on the size of their companies."
Siitonen is looking forward to meeting a lot of guests face to face at the congress and hopes that the program is found interesting and beneficial. In addition to the insightful expert lectures, the congress offers a unique opportunity for medical device professionals to meet the laboratory end-users of the medical devices and network with colleagues in the health tech field.